Next Senate Majority Leader scheduled to be Mitch McConnell.  Crypto Mitch married to Elaine Chao, daughter of James Chao.
James Chao all mobbed-up, grew up with China/Taiwan elites, approved shpping agent during Vietnam War indicating CIA connections...
Chaos' Foremost Corp grew greatly after move to NYC & establishing ties to Bush Crime Family & surely also Jewish Drugs Inc leaders.  Chao is very wealthy, actual fortune had to discern but surely in hundreds of $$millions.  Companies hidden under layers of shell corps, Liberian flag etc.  Daughter Elaine got sweetheart Sec-Commerce job under Bush.
So a rusty Chao boat is recently busted in Colombia w/90 pounds of cocaine stashed.  Ship destined for Netherlands, Jew-Euro dope-distribution hub.
One could be nice & say that some greedy scrub tried to hide the coke onboard but that's unlikely.  Probably Chao is a long-time crook & used connections to enable smuggling & further probably only a Chink front-man for Jews.  Bust likely a Jew-vs-Jew cartel squabble.
How amoeba-like blob Mitch McConnell became Kentucky political royalty?  Unless, of course, he's Crypto like other Kentucky political royalty
that  EB posted about.  McConnell is archetype of Faceless Bureaucrat from droning speaking style to any lack of national popularity.  Wiki shows that his Senate elections often greased by Demo fake-opposition Jews re Sloane/Beshear/Weinberg/Lunsford.  Opponents rich Jews who didn't mind Taking one for the Team.
McConnell pushes War on Drugs esp anti-Cannabis.  Old controlled-Jew-faux pinko The Nation mag gets chance to "expose" the Colombian bust.  Their article includes long history of McConnell leeching off Chao fortune & contributions.
http://www.thenation.com/article/186689/mitch-mcconnells-freighted-ties-shadowy-shipping-company#
Senate opponent Harvey Sloane:
Senate opponent Steve Beshear: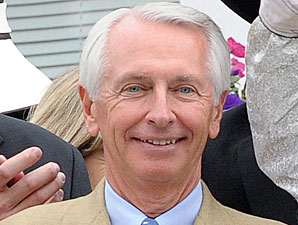 Senate opponent Bruce Lunsford:
Senate opponent Alison Lundergran-Grimes:
McConnell hisself:
JMSM completely ignoring story.  Meanwhile Obama OKs new bill giving NYC Bankster Jews more privileges to gamble on derivatives.  Obummer cryin' his ole' crocodile tears about how Mean Republicans forced his hand.