WaltD
Ribeye





Posts

: 887


Join date

: 2013-01-27


Subject: Gentlemans Guide To Shills/Spies/Cointelpro Agents Sat Dec 13, 2014 3:20 pm

---

http://pastebin.com/irj4Fyd5



1. COINTELPRO Techniques for dilution, misdirection and control of a internet forum

2. Twenty-Five Rules of Disinformation

3. Eight Traits of the Disinformationalist

4. How to Spot a Spy (Cointelpro Agent)

5. Seventeen Techniques for Truth Suppression

_____________________________________________________________________




_________________
'Jews had nothing to do with freemasonry and snaked into it as they do everything else.' -Mel Gibstein 11-9-13
Bob Saget
Filet Mignon





Posts

: 3206


Join date

: 2013-01-02


Subject: Re: Gentlemans Guide To Shills/Spies/Cointelpro Agents Sat Dec 13, 2014 4:03 pm

---

so you didnt get paid this month?
FrontierJustice
T-Bone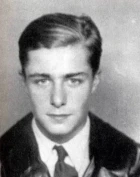 Posts

: 1814


Join date

: 2012-12-17


Subject: Re: Gentlemans Guide To Shills/Spies/Cointelpro Agents Thu Dec 18, 2014 11:35 pm

---

WaltD wrote:

http://pastebin.com/irj4Fyd5

1. COINTELPRO Techniques for dilution, misdirection and control of a internet forum

2. Twenty-Five Rules of Disinformation

3. Eight Traits of the Disinformationalist

4. How to Spot a Spy (Cointelpro Agent)

5. Seventeen Techniques for Truth Suppression


I think the main thing that comes to mind with internet shills and the like, is that jews have to resort to these sorts of tactics because they can't even survive 2 minutes in any real intellectual or political arena. In other words, they have to troll, and fake their personalities, because they can't win a single legitimate argument in justifying any of their psychotic positions. And because their 'real' personalities just confirm the stereotypes time and time again.

These lists tend to be correct for the most part, but not entirely trustworthy - certain details should be taken for what they are worth but not be considered as the end all, be all. You really have to go on your gut for the most part. It has to be assumed and understood that jews look at effective things that people on forums do, and then, pretending to be one of us, say "this is what shills do".


Sponsored content

Subject: Re: Gentlemans Guide To Shills/Spies/Cointelpro Agents

---