EyeBelieve
Cervelle de Veau





Posts

: 6721


Join date

: 2013-02-20


Subject: Re: Ghetto Behaviour 101 Sat Jan 24, 2015 2:49 am

---

IIRC Helga LaRouche once did speech describing rock/hip-hop precedents in old Black Boogie-Woogie & Tin Pan Alley. Whites always had a certain fascination for Black music (back from minstrel days) to later ragtime & jazz. Both Black & White tastes subverted with Tin Pan Alley nonsense.

JMSM lies about both sides: A) claiming that pop music is a Black Thang (White improvisational groups/music known in Renaissance plus improv was incorporated into Hindustani Ragas) & B) Black Music all about partying & crime: Dvorak came over from Czechoslovakia & helped turn Black Spirituals into art.
Vidarr
Filet Mignon





Posts

: 2169


Join date

: 2013-01-23


Location

: Iran


Subject: Re: Ghetto Behaviour 101 Sat Jan 24, 2015 2:59 am

---

FrontierJustice wrote:



Interesting stuff -- 'Mr White' (intro DJ), giant white lotuses everywhere, noticeably lots of good-looking white women, and everyone got the memo to wear white clothing. Also the foofy but generally positive words at the 4:40 mark.



yes unfortunately the company organising these events was sold to an american company not much later and the lotus has been replaced by pyramids.




_________________
-"Vidarr was easily the biggest a-hole posting here.".... "by far".
FrontierJustice
T-Bone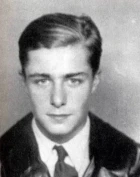 Posts

: 1814


Join date

: 2012-12-17


Subject: Re: Ghetto Behaviour 101 Sat Jan 24, 2015 3:17 am

---

Wulfgar wrote:

This has probably been referenced here before.  Sorry, if it has but it's worth reading.  Reaction is split 50/50.  While it may seem easy to poke holes, my reasons for believing this to be legitimate are that it includes too much detail to be pure fiction and it fits the time line.

http://www.hiphopisread.com/2012/04/secret-meeting-that-changed-rap-music.html




First time I'd seen it. Here's some other stuff along those lines, some from black sources but the info is there:

Jews Behind The Private Prison Industry
http://www.genocideofafricanamericans.8m.com/photo6.html

Private Prisons: The More Americans They Put Behind Bars The More Money They Make
http://investmentwatchblog.com/private-prisons-the-more-americans-they-put-behind-bars-the-more-money-they-make/

The Facts About Hip Hop and Prison for Profit
http://hiphopandpolitics.com/2013/04/24/jailhouse-roc-the-facts-about-hip-hop-and-prison-for-profit/


EyeBelieve
Cervelle de Veau





Posts

: 6721


Join date

: 2013-02-20


Subject: Re: Ghetto Behaviour 101 Sun Jan 25, 2015 12:57 am

---

Black prison life even affected street styles like wearing pants underneath butt. Black youfs became inculturated to seeing prison as inevitable & rather glamorous. Once WaPo did revealing feature about DC prisoners who did lawn/landscaping maintenance for various DC projects. Local Black wimmins would take care to gussy up hair & clothes the day prisoners scheduled to visit, apparently seeing Black prisoners as good catches?

& why not? Prison guys at least had the gumption to go out & do something to make money instead of just hanging out on the corner all day. This one Black guy in Baltimore jail made ~$200K annually running a drug gang.
Sponsored content

Subject: Re: Ghetto Behaviour 101

---