Guv Terry McAuliffe thrown from horse on family African safari, African doctors said only bruised ribs.  Guv Terry flew straight to Vegas for Consumer Electronics Show.  Only later "discovered" he had multiple broken ribs & punctured lung with 1-1/2 liters of blood inside.  McAuliffe claims that delayed diagnosis in large part due to "Irish toughness" inherited from Dad.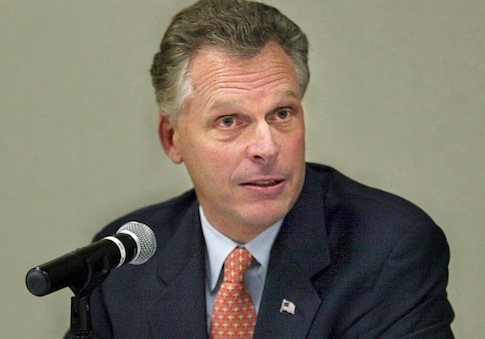 http://www.washingtontimes.com/news/2015/jan/21/mcauliffe-still-governing-virginia-from-his-hospit/?utm_source=RSS_Feed&utm_medium=RSS
http://www.nbc12.com/story/27884788/va-gov-mcauliffe-in-hospital-after-injured-while-riding-horse-in-africa
Politicians seem to get into inordinate # of weird accidents.  Former Crypto VA Guv Warner broke wrist on mass bike ride.  Hillary busted her elbow in "fall" in State Dep't parking garage & Bill tore up his knee at mega-golfer Greg Norman's house.
Norman's estate in Jupiter Island which is a $$billionaire Florida hideaway that makes Palm Beach look like a slum.  Crypto Bush Crime Family put Jupiter Island on the map back in the Olden Days.  Jupiter Island estates are huge with expensive landscaping designed to increase security...mansions mostly barely visible from streets.  Begs belief that garden steps unlighted or whatnot to cause Bill to trip.  Previous articles said Bill injured his knee on indoor stairs, now they say it was outside.
I think that ADL-type crooks cause injuries to major politicians as a test, rather how street gangs beat members in & out of gangs.