wag
Cervelle de Veau





Posts

: 8452


Join date

: 2012-12-04


Subject: Double Standard? Fri May 29, 2015 10:32 pm

---


_________________
Nobody gets paid to tell the truth.
Vidarr
Filet Mignon





Posts

: 2169


Join date

: 2013-01-23


Location

: Iran


Subject: Re: Double Standard? Sat May 30, 2015 7:04 am

---


Money systems are a jewish owned racket
You don't just simply walk in on their turf.


This happened the last time a guy tried



_________________
-"Vidarr was easily the biggest a-hole posting here.".... "by far".
FrontierJustice
T-Bone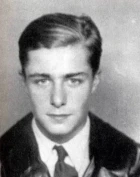 Posts

: 1814


Join date

: 2012-12-17


Subject: Re: Double Standard? Sat May 30, 2015 12:12 pm

---

I never bought in to the 'free market' in the way of 'anything goes' - it always means a jew monopoly scam, making immorality and criminality 'normal business practices - but maybe Ulbricht's goy status (if that's what he is) couldn't buy the court like the jew Charlie Shrem did? (fifty thousand shy of a million dollars paid, 2 years, country club prison)

http://www.coindesk.com/charlie-shrem-forfeit-950000-us-government-plea-bargain/

(hold your nose)

http://www.vocativ.com/tech/bitcoin/night-bitcoin-millionaire-proud-stoner-charlie-shrem/

Quote :

In 2010, "I was signed up for this cryptography mailing list. I was interested in developing and coding. Satoshi Nakamoto (the pseudonym for the guy who invented Bitcoin) sends an email, and he says 'I've developed this currency, here's the white paper.'   [...]

Finally, Shrem says he got some real money—from Cameron and Tyler Winklevoss, the twins who sued Mark Zuckerberg, claiming they were the real founders of Facebook. The Winklevosses led the $1.5 million first round of funding for BitInstant's in May. At its high point, Shrem claims BitInstant was 20 people, making $10.1 million in exchanges, and taking its 2 percent cut. Shrem also claims the company was being valued at around $40 million.


From Fortune


Quote :

"I don't look for sympathy, I did the crime and I will do the time." He says that the prison facility where he's headed "seems like a nice place, it offers outstanding recreational facilities including a walking track; a basketball court; softball fields and exercise equipment." And on his Twitter account, he has appeared to even relish the imminent experience. On Sunday he posted a countdown ("21 hours until prison…") and said, enthusiastically, "Follow my twitter when I check in to prison tomorrow! A few people will be running it, will post updates from behind the walls."




'Bitcoin's Jewish Whiz Kid'





from the Forward | Feb 24, 2014



Before the late-January arrest of Charlie Shrem, the yeshiva-educated mastermind behind the online commerce site BitInstant, I hadn't made a Jewish connection with Bitcoin. A digital currency that's not regulated or backed by any government or central bank, and whose value depends on demand, Bitcoin has been all over the business and technology pages, but has barely been seen in Jewish media.

Its most public faces have been promoters like Cameron and Tyler Winklevoss, the uber-goyish twins played by Armie Hammer in the 2010 film "The Social Network." The pair invested $1.5 million in Shrem's business last year, and got more press than he did.

But after money-laundering charges made Shrem front-page news, the lid came off the insular, little-understood Bitcoin world. And it turns out that like many speculative financial enterprises throughout history, some of its major players are Jewish.

In fact, Israel has emerged as a center of the Bitcoin universe — a development that didn't generate much attention until Shrem's arraignment. The potential of a peer-to-peer currency such as Bitcoin (rather than state-run currencies) has prompted dozens of startups to try to make interfaces to "allow the currency to be used in almost any kind of transaction — from buying shoes to sending remittances or issuing company stock," Reuters reported in January.

At the Bitcoin Embassy in Tel Aviv, which is an open-source community, "developers are looking to build a new trading system based on the digital currency," reported the International Business Times , which heralded Israel as "the next Bitcoin hotspot."

On the list of Bitcoin hopefuls in the "startup nation" are GetReal Platforms, which is developing bitcoin mining equipment and was founded by alums of Israel's military cyber-intelligence unit; mathematician Meni Rosenfeld, who also chairs the Israeli Bitcoin Association, is behind "colored coins," which would allow bitcoins to bear a secondary value, such as equity in a company, IBTimes said; another Israeli firm, AppCoin, will soon roll out a global Bitcoin bazaar called Satoshi Marketplace.

"Satoshi" is Satoshi Nakamoto, the Japanese mathematician who supposedly founded Bitcoin in 2008. Many suspect that Nakamoto's identity is an alias; even Bitcoin insiders don't know where Nakamoto lives, or if he even exists.

Boosters hope the limited circulation and wider acceptance of Bitcoin means that its value will increase. They are hoping that basic economics will apply: Supply is growing slower than demand, so the price should go up. One bitcoin is currently worth about $700, giving the currency a total potential market value of about $9 billion, Reuters reported not long ago. As recently as 2012, Bitcoin was changing hands for $10.

Shrem was one of the Bitcoin speculators who struck it rich. He also was a character out of a Damon Runyon story — if Runyon had written about Syrian Jews in Brooklyn. An alumnus of Yeshivah of Flatbush Joel Braverman High School and Brooklyn College, Shrem had a meteoric rise and a stunning fall. Both make "him a living symbol of the peaks and valleys that have so far defined the Bitcoin experience," Nathaniel Popper wrote in The New York Times.

After dabbling in Bitcoin in high school, Shrem "became obsessed" and launched BitInstant, which allows purchases using Bitcoin, with help from investors, including his mother. Shrem used huge profits from BitInstant to build a Midtown Manhattan bar called EVR, which made headlines for accepting bitcoins as payment; he also became a tireless Bitcoin evangelist, extolling the currency's virtues at events and speaking gigs across the country.

Unfortunately for him, he is alleged to have engaged "in a scheme to sell over $1 million in Bitcoins to users of 'Silk Road,' the underground website that enabled its users to buy and sell illegal drugs anonymously and beyond the reach of law enforcement," according to the office of Manhattan U.S. Attorney Preet Bharara. Shrem and a co-defendant were charged with conspiring to commit money laundering and with operating an unlicensed money transmitting business; they're currently free on bail.

Though they're vocal about promoting their products in the press, none of the Jewish Bitcoin players would comment on Shrem when queried by the Forward. "Barry is not available for comment at this time," wrote a representative for Barry Silbert, the Jewish founder and CEO of Bitcoin Investment Trust, the world's largest Bitcoin investment fund.

"Sorry, Lazzerbee cannot comment on Charles Shrem. Good luck," responded Michael Sofaer, who is the Jewish creator of Lazzerbee, a seller of Bitcoin gift certificates and greeting cards. Tel Aviv-based executives of Fiverr, a freelance and consulting marketplace that just started accepting Bitcoin, didn't return requests for comment; neither did Shrem's lawyer, Marc Agnifilo.





Last edited by FrontierJustice on Sat May 30, 2015 12:17 pm; edited 1 time in total
wag
Cervelle de Veau





Posts

: 8452


Join date

: 2012-12-04


Subject: Re: Double Standard? Sat May 30, 2015 12:17 pm

---

And we know what this led to a year or so later...


_________________
Nobody gets paid to tell the truth.
OldTimes
Sirloin





Posts

: 584


Join date

: 2013-04-07


Subject: Re: Double Standard? Sun May 31, 2015 2:21 am

---

Vidarr wrote:

Money systems are a jewish owned racket
You don't just simply walk in on their turf.


So is the drug racket.
Double-whammy.

All the druggies who OD'ed could have been murdered by Ulbricht in cold blood and he would have gotten less time.

The judge is trying to send a message here, but how are any of us supposed to know which turf is a capital offense and which isn't without admitting which turfs are jewish-controlled?


wag
Cervelle de Veau





Posts

: 8452


Join date

: 2012-12-04


Subject: Re: Double Standard? Sun May 31, 2015 10:15 am

---

I guess Ulbricht was about at the 1933 stage, moving forward to a potential holocaust of the jewish drug indu$try.  He should seek status as a political prisoner.


_________________
Nobody gets paid to tell the truth.
Sponsored content

Subject: Re: Double Standard?

---