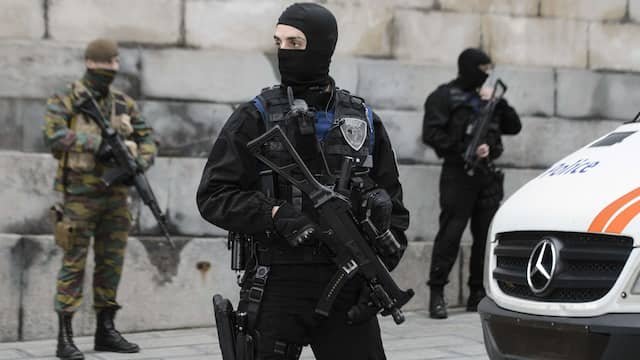 Belgian government put Brussel in Belgium and seat of the EU government on lockdown and martial law after raising security level to highest alert.
Army is mobilised and present in streets, people are advised not to go outside, public transport shut down, shops closed, theatre shows and football matches cancelled. Supermarkets are guarded by soldiers.
They are looking for terror suspects  after getting precise details on plans for a terrorist attack.
Probably after  a terror suspect ( of belgian /moroccan origin ) was arrested in Turkey and seems to have been responsible for planning attack locations.
the suspect being arrested prior to his interrogation , post interrogation pictures are not released
If you are being questioned by Turks, you're not going to have a good time

_________________
-"Vidarr was easily the biggest a-hole posting here.".... "by far".