Re: BBC (Video) 12/19/15
Stormtroopers in the White House for Star Wars screening
http://www.bbc.com/news/world-us-canada-35141075
Two stormtroopers and R2-D2 surprised reporters with an appearance in the White House briefing room while President Obama rushed to finish a press conference so he could watch the latest Star Wars film.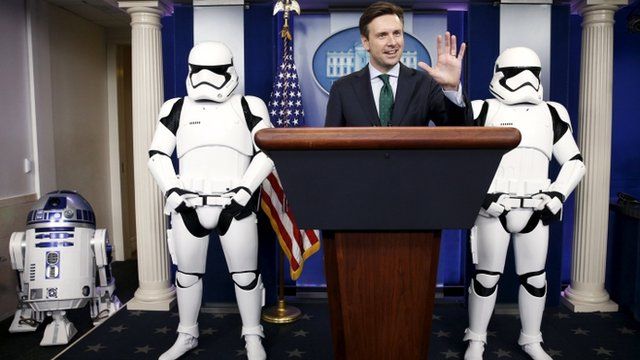 Priorities have changed.  Let's say major swaths of a challenged planet having been visited by unwarranted attack, destruction, civil war and brutal enemy occupation doesn't mean all that much compared with a show of joviality from headquarters.
While the stormtroopers do acually fit well with the current movers and shakers, have we all but forgotten how they hail from an evil empire?