Re: Taipei Times (AFP) 1/20/16
Palestinian arrested over Israeli settler death: army
http://www.taipeitimes.com/News/world/archives/2016/01/20/2003637652
VENGEANCE: 'Whoever tries to harm us, we will bring him to justice... In the end he will be found and he will pay the full price,' the Israeli PM said
The Israeli Army yesterday said it had arrested a young Palestinian suspected of killing an Israeli at her home in a Jewish settlement in the occupied West Bank.
The suspect, whose age and identity were not given, was from a village close to the settlement of Otniel where Dafna Meir, 38, was stabbed to death on Sunday after she fought to defend her children, the military said in a statement.
While Sunday's killing was part of a months-long wave of violence, it was the first inside a Jewish settlement home in the West Bank and triggered fears that the unrest was worsening and that Israel would impose a harsh security crackdown on Palestinians.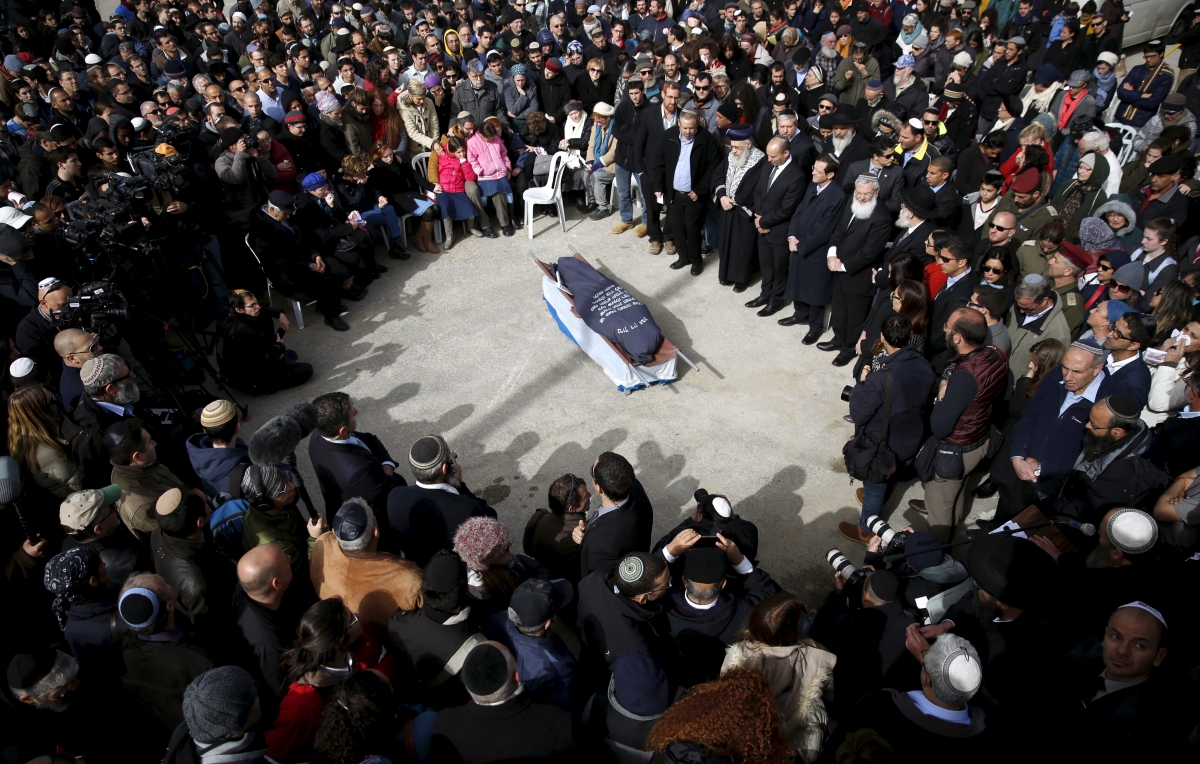 Ceremony imagery takes on a strangely familiar and distinctly ominous 'mood'.  How many thousand Palestinian arrests and hundreds of deaths will soon follow?
Short-term memory lost on how settlers tromping into the old city al Aqsa compound got this current wave of violence started aside,  it's now trending toward new major expulsions and fresh territorial claims.
She's just enough a martyr to take on the Christians while they're at it.